Our Sourdough Pizza Journey
After trial and error, error, error....
Sarah and I finally feel like we have cracked the sourdough pizza formula. We, like most noble humans, love pizza. We also love cooking and baking at home. So naturally, it was only a matter of time before we tried our hand at homemade pizza. The first few years were...just ok. I knew enough about bread to make an ok pizza dough. But we could never achieve the quality and flavor in our finished product that we expected from ourselves.
Not anymore! In this course, we're going to teach you three ways to make really darn good sourdough pizza using just your home oven or outdoor grill.
Using a cast iron skillet on the stove, then transferring to an oven on broil.
Using a sheet pan/cookie sheet in the oven.
On the outdoor grill with a pizza stone (our personal favorite)
What makes a pizza good?
I'm not even going to try to answer this question. A pizza is good if you say it is good. Sarah and I happen to like our pizza with a thin, crisp crust that's slightly blistered on top, a medium amount of sauce and a light-to-medium amount of toppings. But you know what you like, so feel free to take control of the process by rolling out your dough to your desired thickness or thinness. Keep in mind that a thicker crust will take longer to bake through even at very high heat and that you'll need more dough per pizza to achieve the same size as the ones we are creating. And, of course, go crazy with the toppings...unless you like pineapple on your pizza, in which case you're a monster.
In this free course, you will have access to the following resources:
A free downloadable e-book with written instructions for making amazing pizza
Videos detailing the process for making dough,

as well as folding and proofing

Three videos laying out different methods for baking your pizza
Cast iron pan on the stove and finished in oven on broil
Sheet pan in the oven
Pizza stone in the grill
Membership in The Wild Life Online Learning Community
Free Q and A with Mason
Advanced notice of future courses offered by The Wild Life!
Course Curriculum
Available in days

days after you enroll

Creating Pizza Dough
Available in days

days after you enroll

Baking Your Pizza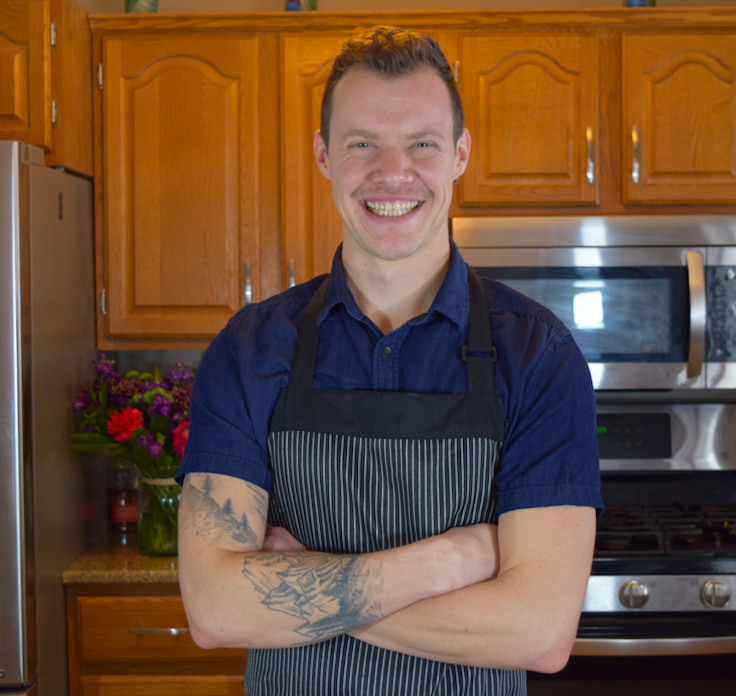 Hi, I'm Mason.
Bread baking was my first adulthood passion. I discovered the joy of baking as a college student working nights and weekends as a mixer and baker at an artisan bakery in South Dakota. Little did I know that this first baking job would open so many doors in my life.
Over the last decade, I have worked as a head baker at two excellent artisan sourdough bakeries, an online fermentation consultant, and as a home baking coach. Through my time creating beautiful sourdough pizza at the Breadico Bakery in Sioux Falls, and using what I've learned through experimenting at home and testing other methods, I've created this course to show you just how fun making sourdough pizza can be!