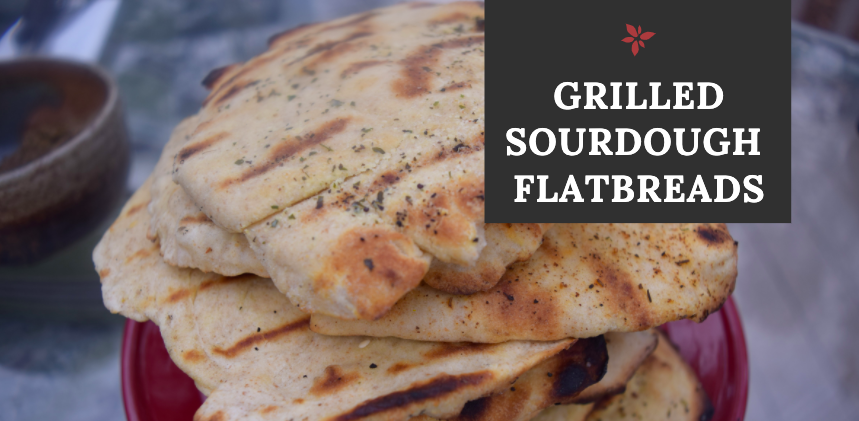 Long-fermented, lovingly shaped and scored sourdough bread is great. When you need a bread fix fast, these quickly mixed, roughly rolled sourdough flatbreads slapped on a hot grill do the trick. With minimal rising time and no added yeast, these are the easiest grilled flatbreads you could possibly make. Have hot bread on your table in an hour, without even turning on your oven! The perfect recipe for beginners.
You can season these with just about anything in your spice cabinet, but we personally love the everything-but-the-bagel seasoning for this job. Another great combination is Italian herbs and garlic powder. These are great to experiment with! Add some fresh garlic and herbs right into the dough if you feel up to it.
Careful: these flatbreads are so good and so easy you'll soon find yourself making these every summer night!
This recipe will make enough flatbreads for 4-6 people, and it is much easier to shape than regular pizza dough.
Recipe:
1 1/2 cups sourdough starter discard
1 3/4 cups all purpose flour
3/4 tsp salt
1 1/2 tbsp olive oil + more for brushing on before grilling
1/2 tsp baking soda
2-3 tbsp water (depending on how much water is in your starter)
Method:
1. By hand or using your stand mixer, combine all ingredients into a firm dough - it might be slightly sticky.
2. Let the dough rest at room temperature for at least 45 minutes or up to a couple hours. Cover the bowl with a clean tea towel.
3. Separate about 1/4 cup of the dough and roll into a small ball with your hands.
4. Sprinkle all purpose flour on a flat surface, a rolling pin, and the small amount of dough. Roll it out about 1/8-1/4 inch and then brush both sides with olive oil.
5. Repeat with the rest of the dough.
6. Add seasoning to one side of the flatbread, and then turn your grill on to medium-high heat.
7. Grill your flatbreads, with about 3-5 minutes on each side. Watch for dark grill lines.
8. Serve warm, as an appetizer with hummus, marinara sauce, or homemade pasta, or as a side to your summer meal of grilled veggies and trout. (Can you tell we've been fishing a lot, lately?)
Stay in the loop and be the first to hear about new courses, recipes, and pro tips!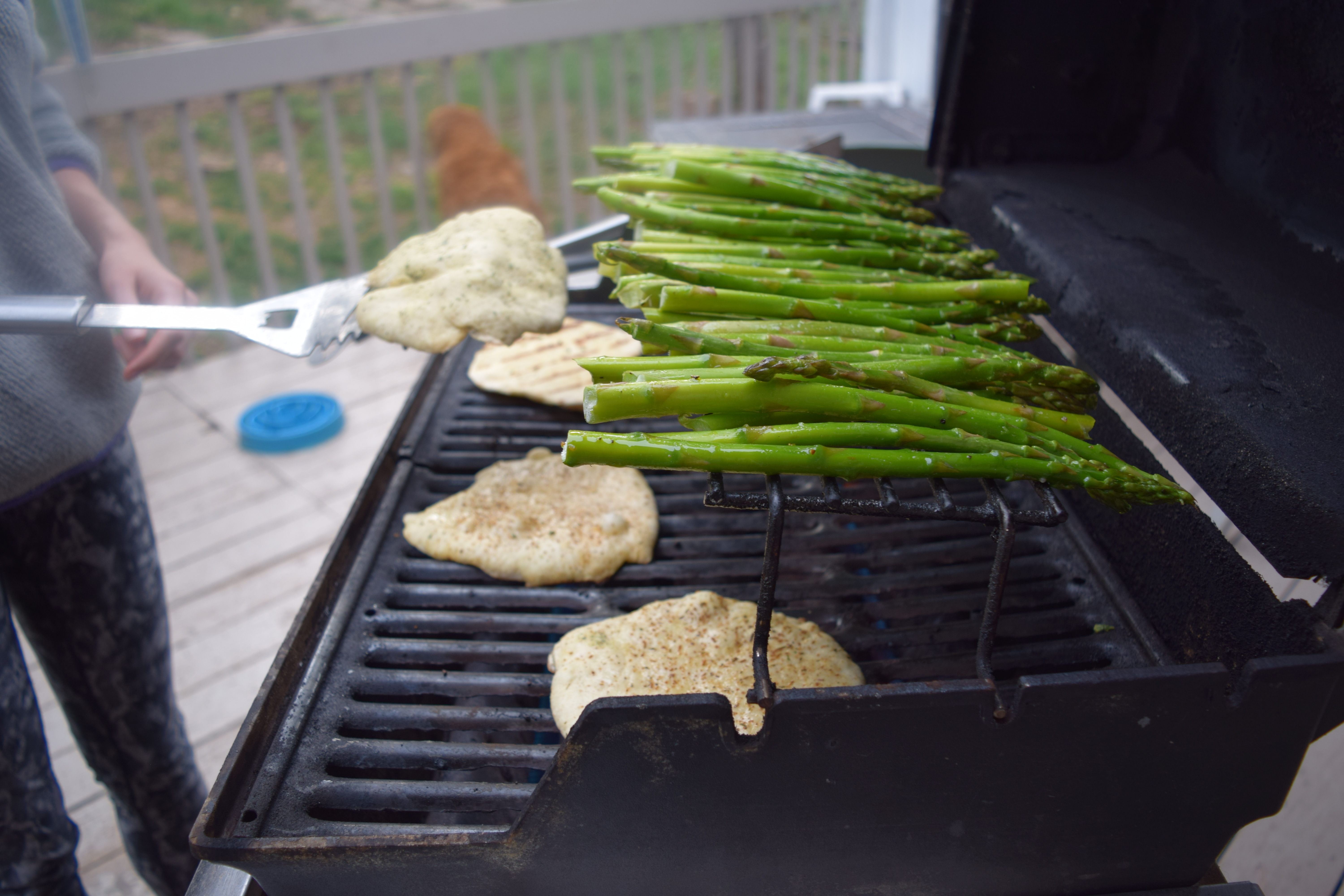 Try out our other sourdough discard recipes:
- Brownies