If you're on the hunt for a sweet and chocolate-y way to use up your sourdough discard, you've come to the right place! These rich and decadent brownies might possibly be the only thing you want to make now (sorry, sourdough loaves). They're soft and fudgy, with just the right amount of tang. The starter will offset the sweetness slightly, while complementing the chocolate. What's not to love?
My favorite way to eat them? Warm and gooey with vanilla ice cream on top. You just can't go wrong.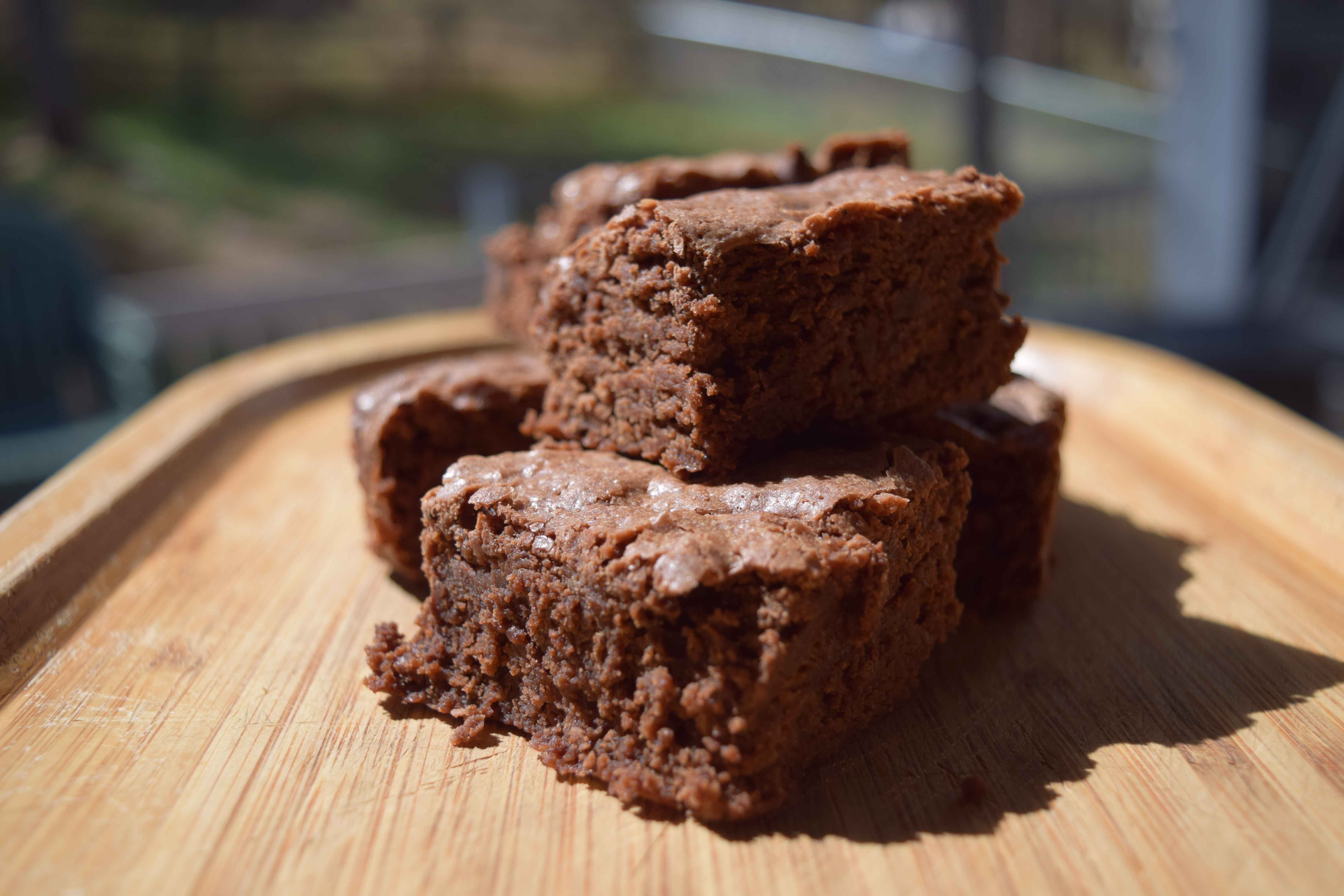 Recipe:

1/2 cup unsalted butter
1/2 cup coconut oil
2 cups semi-sweet chocolate chips, divided

1 cup granulated sugar
1 cup brown sugar
1 1/2 teaspoons salt
3/4 cup all purpose flour
1 cup cocoa powder
5 eggs

1 1/2 tablespoons vanilla

1 cup sourdough discard at room temp (100% hydration)
---
Preheat your oven to 350 degrees and line a 9x13 pan with parchment paper, or grease well.
1. Using your microwave or by melting over simmering water, melt together 1 cup chocolate chips, the butter, and coconut oil.
2. Once melted, stir in your sugars. It might be slightly grainy - that's okay!
3. In another bowl, mix together your dry ingredients: flour, cocoa powder, and salt.

4. Add the vanilla and eggs to your chocolate and butter mixture, once it has slightly cooled.
5. Gently mix in the sourdough discard and flour mixture, until just combined.
6. Add the batter to your pan, and sprinkle the remaining chocolate chips on top.
Bake around 35-40 minutes - a toothpick should come out with some batter on it but not a ton. Let cool for around 20 minutes before cutting in!
These would also freeze well in an airtight container. I hope you love these as much as we did :)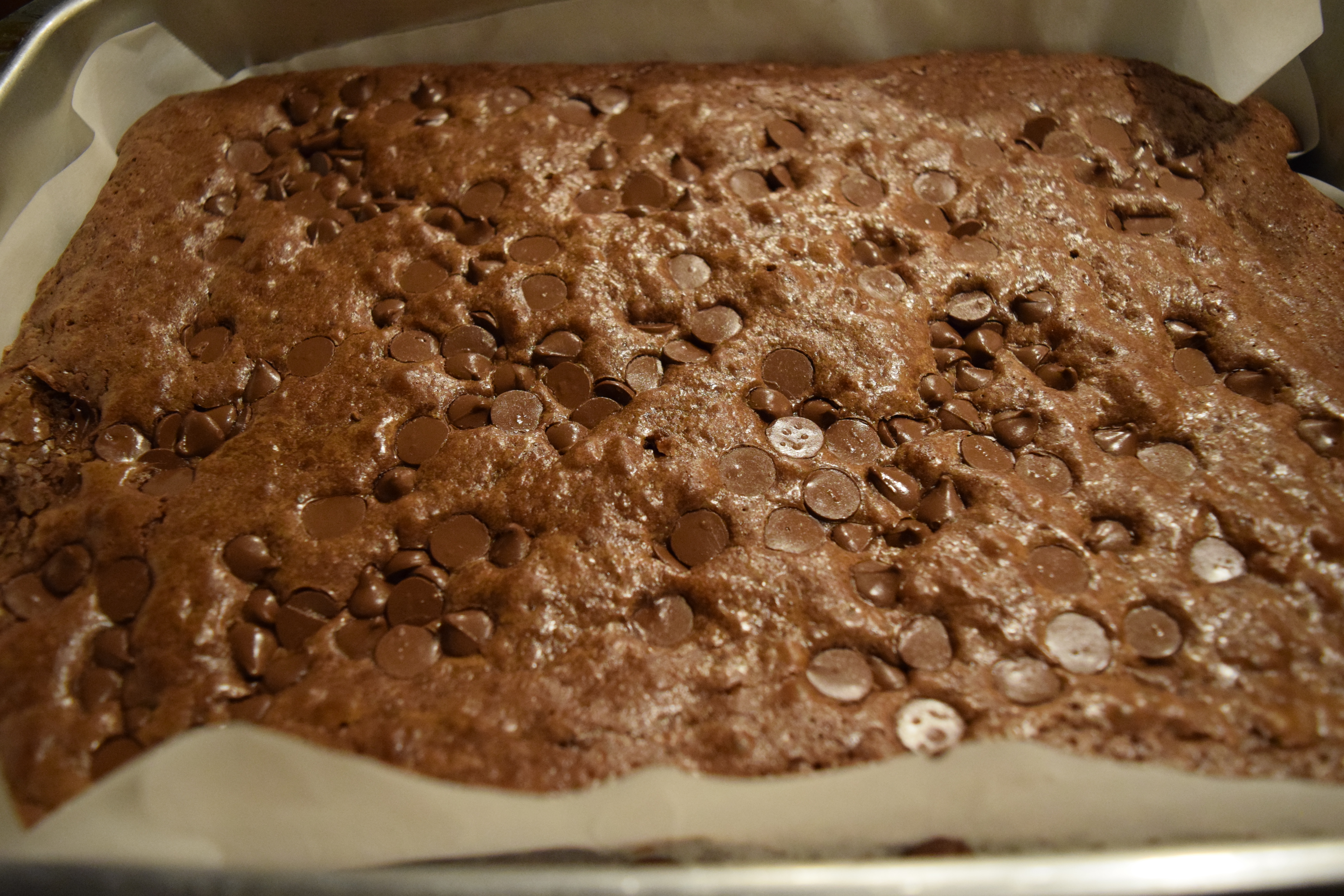 Try our other sourdough discard recipes:

- Pizza